Children with Additional Needs
Behavioural Management at our kids holiday club Leeds.
Every morning at Art Camp, we start the day with a fun positive welcome that includes our 3 rules of Art Camp. This is a great way of welcoming children and establishing rules. Building confidence and breaking the ice. We are then able to communicate essential behaviour expectations to the Children at Art Camp UK.
Be Nice
Have Fun
Don't Break your Bones
We have since introduced other key points that each manager also uses.
Wash your hands
Use a tissue
Sneeze into your elbow
Eat your lunch
Toilet Buddy rule
Our managers and practitioners will always practice positive behaviour management, and reinforce good behaviour at Art Camp. If an Art Camper displays undesirable behaviour, Art Camp managers will use a varied method to manage poor behaviour and will discuss this with parents to help progress their behaviour.

We will always ask parents to be transparent and clear with us about their child's behaviour needs, to ensure our staff are equipped to manage their behaviour. Should a child display unacceptable behaviour constantly, we will ask for the child to take a break from camp. All stages will be taken in consultation with the parents involved and safe guarding forms then completed. This is the last resort and will we try to avoid such circumstances from happening.
Additional Needs and Behaviour Policy
In line with the Equality Act 2010, we can make sensible alterations to deliver an inspiring and inclusive atmosphere for most children, regardless of their particular needs. To discuss your needs please contact Jon@artcampuk.com
When booking on we collect personal information about children at the point of booking and prompt parents to provide this when booking online. We also ask you to ring us up to discuss your needs with the manager. This is really important so we can have a full understanding of your child's needs.
Data is used solely for the children's care and is stored safely and confidentially with limited access.
Meeting the needs of all our Art Campers, we require parents/guardians to be transparent and clear regarding any additional support a child may require. This is especially vital when a child commands a higher level of support than we may offer in our usual ratios, and where their behaviour has diminishing effects on the group as a whole and possible the welfare of other children.
Additional support/ needs, our management team will determine the suitability of our programme, and make amendments where practical that guarantees the correct level of support.
A high level of additional needs, Children who require 1:1 care at home/school to be accompanied by their regular carer.
Additional Support is considered on an individual basis.
When essential to protect the welfare of children. We reserve the right to contact parents and guardians at any point to collect their child
We reserve the right to cancel a booking or prevent a child attending Art camp, if we believe that inadequate or incorrect information has been submitted by a parent/guardian at the point of booking.
We are unable to offer 1:1 support for your child because of the cost of this type of care. We welcome the attendance of a trained adult support worker when a child's family or carer source this. Supporting adults must be on the DBS update service.
1:2 supporting adults are not responsible for any other children and they will not be left alone with any other children.
1:3 supporting adults are there solely for a certain child.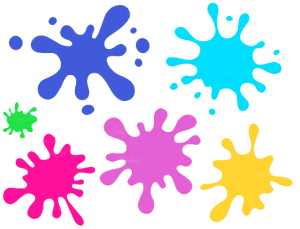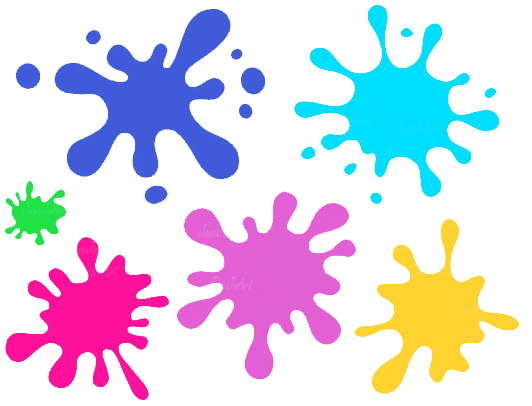 Child Safeguarding Policy at our Kids Club Leeds
Additional Needs Children are accepted by our school holiday camp.
Art Camp UK is 100% committed to safeguarding/promoting the welfare of children. Safer recruitment is fundamental to the way we work and all staff are committed to safeguarding, continuously creating an atmosphere where children are safe.
We recognise that all children have the right to grow in an atmosphere that is not abusive. We are aware that child abuse occurs to children of both sexes, at all ages and in all societies, religions, social classes and to children with and without disabilities.
We have an obligation to report suspected child abuse. Our procedures will be followed sensitively but unequivocally. Our loyalty in such situations always resides with the children.
When anybody has information or suspects that a child is either being abused, or is in danger of abuse, or that a child has been seriously neglected he or she has a personal duty to report this to:
The Manager of the Camp on site – or
Our Head Office on 07944558232 – or
The Local Safeguarding Children's Board (LSCB).
We will investigate and act swiftly if there is any suspicion of discrimination towards any children.  Any accusations against staff will be fully investigated and reported and appropriate action taken straight-away.
We are always delighted to listen so please feel free to call us on 07944558232. If a complaint is received, we will always reply within 24 hours.

Our complaints process:


An investigation to ascertain the complaint is undertaken in accordance with the well-being of the child and safeguarding is promoted at all times.
We always record full details of any complaint, including any action taken.
If necessary, it will be investigated and a verbal or written report will be returned to the complainant within seven days.
If the reply is not satisfactory, stage two of the process will be entered and the complainant will be asked to put the complaint in writing
Additional consideration will be contemplated and a written reply, including enquiry findings and action taken, will be obliging within 28 days
If the police or an inspection authority investigates, we will discuss with them on how to proceed and inform the complainant of developments
Ofsted can be contacted by telephone on 0300 123 1231 or in writing at The National Business Unit, Ofsted, Piccadilly Gate, Store Street, Manchester M1 2WD.
Equal Opportunities Declaration
All children of every religious beliefs, culture and faith, we believe that each child attendance at Art Camp is of equal value.
The activities we run strive to provide equal opportunities for all children whatever their race, religion, gender, language, culture, health, personality, disability, or lifestyle – according to the framework laid down by the following acts:
Race Relations (Amendment) Act 2000
Disability Discrimination Act 1995
Sex Discrimination Act (SDA) 1975
Race Relations Act (RRA) 1976
Equal Pay Act 1970 (amended 1983)
Rehabilitation of Offenders Act 1974
Art Camp UK recognises that there are inequalities within our society and World and that many people suffer discrimination on the grounds of colour, sex, race, and religion. We will never tolerate any discrimination within our fabulous Art Camp institute.
Education and understanding of other people's backgrounds will be nurtured to promote positive behaviour and approaches. Discriminating behaviour, outlooks and remarks will be challenged, regardless of whether they are from parents or carers or staff, and we will examine and act rapidly if there is any suspicion of discrimination towards any person at Art camp.
To advance and aid equal opportunities it is our aim to keep the Art Camp fees at an "affordable" level and also offer 10% of our places on a financially aided basis. We also are very proud of our funded placements and if you would like to enquire about funded places please take a look at our funded places page. 
We will regularly review our policy and amend it where necessary.